preventative maintenance
Keep your tile floors clean and intact with preventative maintenance like regular sweeping. Placing doormats at entryways will prevent guests from tracking dirt onto your tiles. And furniture protectors can keep heavy furniture from leaving scrapes. You should also use a sealer on grout joints so that the grout does not get stained.
Regular Cleaning
Dirt can corrode the shine and texture of your tiles, so be sure to sweep and dust regularly, especially in high-traffic areas. Wet mop your floors at least once a week. And remember, even if your tiles are waterproof, your grout isn't, so clean spills up quickly. 
Cleaning Materials
Different types of tile require different cleaning materials. 
Glazed tiles – Use an all-purpose, non-oil-based household cleaner that's compatible with grout. For soap scum and mildew, use everyday multipurpose spray cleaner.
Unglazed tiles – Use pH neutral tile cleaners, but be sure that the cleaner is recommended for tiles. Never use a cleaner containing color.
Glass tiles – Use any nonabrasive cleaner recommended for either glass or tile.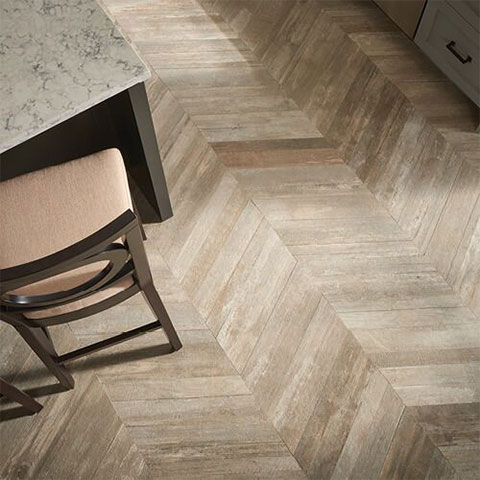 schedule an appointment
Talk to one of our
flooring experts today!

BEFORE YOU BUY
Get professional advice
from our team.
FLOORING HELP
Installation guides, FAQs,
and more.