Mohawk Flooring
Mohawk builds quality into every flooring product they make. With revolutionary product innovation, award-winning design, and a talented team dedicated to outstanding service. Mohawk is proud to assemble 100% of our carpet products in the United States—and proud to lead the industry as a trusted brand in flooring.
Fill out the form below for your coupon and we'll reach out to you shortly
"*" indicates required fields
Why RevWood Plus
RevWood floors are exceptionally durable and resistant to both staining and fading, providing worry-free assurance that the floor you love won't lose its looks.
We're here to help you find the perfect flooring and save a little too! Sign up for your coupon to get up to $500* off Mohawk RevWood Plus flooring. Contact us today to get started on your next flooring project!
*Present a coupon to sales associate PRIOR to purchase. This coupon entitles you to receive up to $500 on any qualifying Mohawk Revwood purchase. Discount based on purchase price with a 10% discount.  Purchase $1000, receive $100 off up to a $5000 purchase and receive $500 off. In-store only, no online sales. Ask your salesperson for details and qualifying styles. Discount applies to flooring material only. Coupon is non-transferable. Returns of any portion of the purchase will require equal forfeiture of offer or amount equal to offer. Usage of the coupon is limited to consumers and is not valid for business-to-business transactions.  Coupon has no cash value.  Consumer must pay any sales tax.  Void where regulated and prohibited by law.  Coupon may not be duplicated or used more than once.  Limit one coupon per household.  Offer expires: Dec, 31 2023. Special financing available at participating retailers, pending credit approval on your purchase of any qualifying Mohawk RevWood at the store.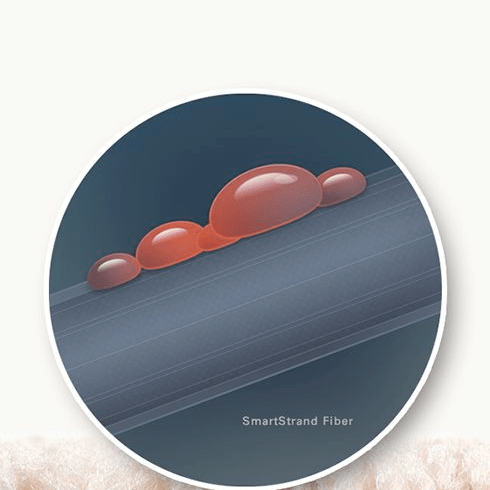 SmartStrand Forever Clean

When it comes to a carpet that truly has it all, look no further than SmartStrand. Where traditional carpets fall short, the innovative fibers in SmartStrand Forever Clean offer unbeatable spill protection, permanent stain resistance and long-lasting durability. Truly a worry-free solution, SmartStrand Forever Clean is the perfect flooring for busy households.
Eco-Friendly Flooring For Your Home
Mohawk leads the pack when it comes to eco-friendly flooring. Offering hundreds of beautiful, top-quality products made with recycled and renewable resources, you'll love Mohawk's eco-friendly selection. Their approach to sustainability covers every point of a product's life cycle, from raw materials, manufacturing, and distribution to installation methods and end-of-life recycling. So you know your Mohawk flooring is an excellent choice for you… and for the planet.