Laminate installation
When it comes to installing new laminate flooring, count on the professionals at Classic Flooring Center for unbeatable service. Our installers have years of experience installing new floors throughout Brevard County, so give our team a call for your next project. 
before installation
To prepare for your laminate flooring installation, make sure to vacuum or sweep the room getting its new floors. Our installers can move heavy furniture and remove floor trim and molding, but you should clear smaller items like lamps, televisions, and wires before we get started. Your new laminate floors should spend 48 hours inside this room before installation begins in order to get them acclimated to the temperature. 
After installation
Once installation is complete, our team will tell you how long you should wait before walking on your new floors. Now that you've got shiny new laminates, check out our guide for care and maintenance so you get the most out of them.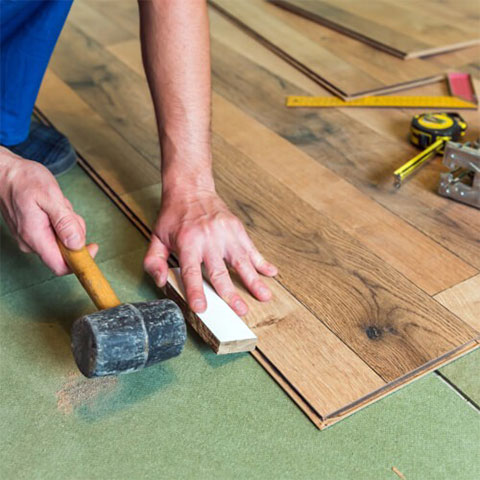 schedule an appointment
Talk to one of our
flooring experts today!

BEFORE YOU BUY
Get professional advice
from our team.
FLOORING HELP
Installation guides, FAQs,
and more.