Hardwood installation
While some DIYers prefer to do their own hardwood installations, the best way to ensure your floors are stable and sturdy is to rely on experts like our team at Classic Flooring Center. Our installers know how to handle uneven surfaces, subfloor issues, excess moisture, and other issues that could damage your floors. So count on the professionals for your hardwood installation. Request an in-home estimate from one of our flooring experts!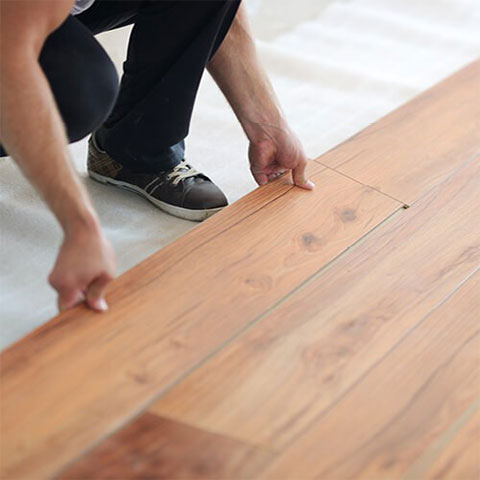 before installation
Preparation is the best way to ensure any installation goes smoothly. So, before our installers come to lay your hardwoods, make sure you've completed other renovations in the area getting new hardwood. You should also remove small items like televisions, lamps, and wires before our crew moves the heavier furniture. Our installers will also remove floor molding and trim, as well as prepare the subfloor. 
After installation
Once your new hardwood floors are installed, our installation team will tell you how soon you're allowed to step on them. For factory finishes, you should be able to walk on them as soon as they're installed. 
Make sure you visit our care and maintenance page to start taking care of your new hardwoods. 

schedule an appointment
Talk to one of our
flooring experts today!

BEFORE YOU BUY
Get professional advice
from our team.
FLOORING HELP
Installation guides, FAQs,
and more.